Contact médias : Carol Galivel - 01 41 05 02 02
Clarion Partners Europe teams up with EPA Sénart and Nexity for major logistics investment in Île-de-France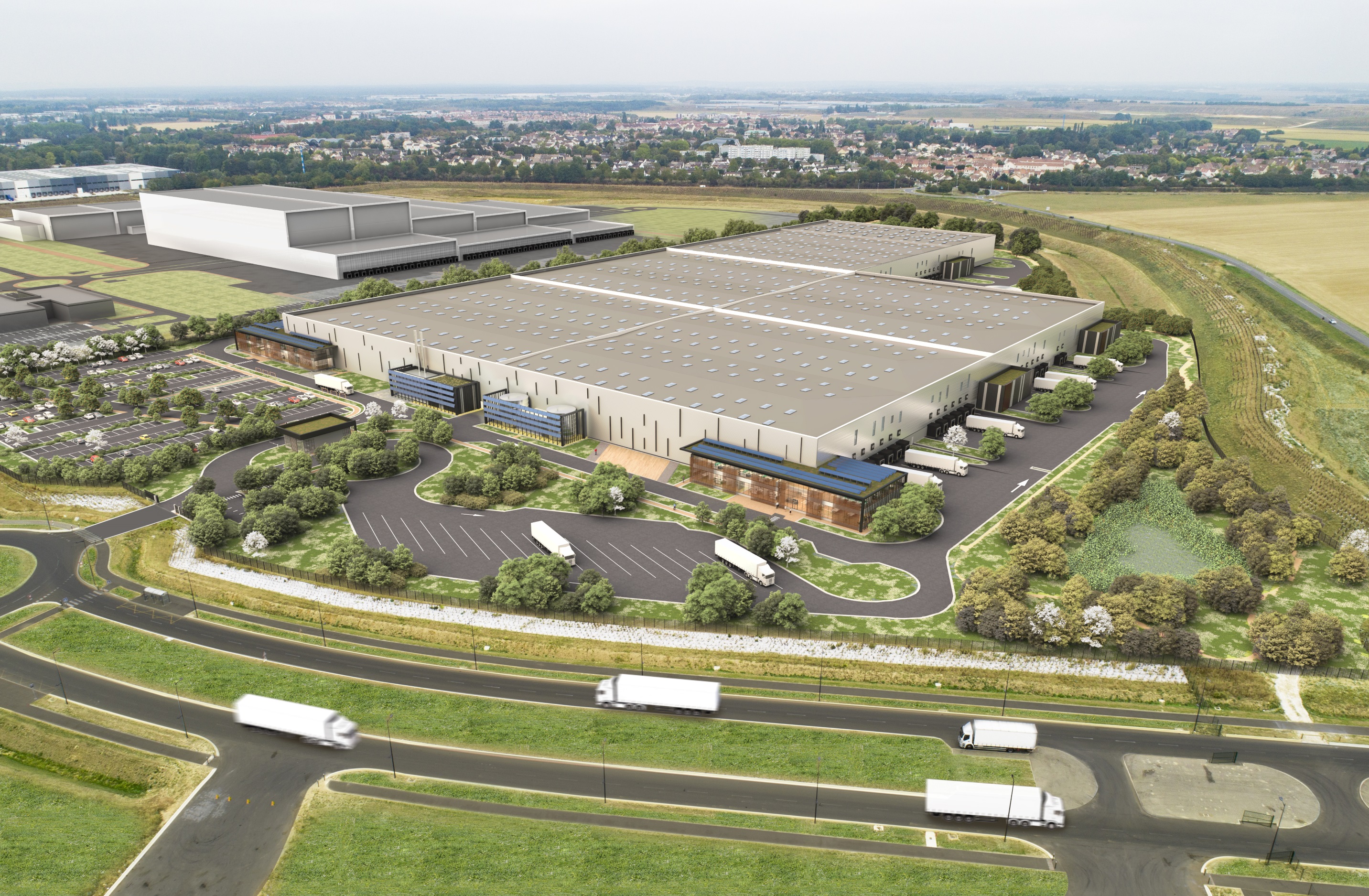 Clarion Partners Europe ("Clarion"), the real estate investment fund manager specialising in logistics and industrial assets, has chosen EPA Sénart, the national interest operator and Nexity to deliver its latest investment, 40 kilometres southeast of Paris city. France's leading real-estate services company Nexity is to build a 70,000m² logistics warehouse via a forward funding agreement with Clarion. The transaction is part of Clarion's ambitious acquisition strategy in France and the rest of Europe.
Aude Debreil, CEO of EPA Sénart, and Frédéric Chabrol, Deputy CEO of Nexity Immobilier d'Entreprise, have signed a deal for a 16.5 ha site in the sought after A5-Sénart logistics park which straddles Réau and Moissy-Cramayel in Grand Paris Sud.

Alistair Calvert, CEO of Clarion Partners Europe, heralded the deal as a major success. "This investment is the result of hard work and commitment on the part of local development stakeholders, including EPA Sénart, the Grand Paris Sud, Réau and Moissy-Cramayel local councils as well as Choose Paris Region, the Île-de-France development agency."
Clarion Partners Europe was advised commercially by BNP Paribas Real Estate and legally by Le Breton Notaires.
An international public-private partnership boosting local attractiveness
"We are proud to be welcoming this latest international investor", says Aude Debreil, CEO of EPA Sénart. "For many years, EPA Sénart has adopted a clear positioning in Île-de-France, designed to attract the most innovative players in the supply chain and smart factory ecosystems. This positioning, shared by our member municipalities and Grand Paris Sud, has yet again proved to be key in persuading investors to choose EPA Sénart."
Franck Margain, President of Choose Paris Region added: "Our region can only attract international investors if we work together and ensure that our economic stakeholders share the same vision and the same action plan. It is also vital to offer these investors tailormade support. Choose Paris Region, EPA Sénart and Grand Paris Sud cooperate closely, pooling our resources so that we can cater for the projects of international companies. One of the strengths of Ile de France is its network of urban areas like EPA Sénart that have excellent transport links and a clear positioning. In the context of the current pandemic, and the broader challenge of making our region ever more sustainable and resilient, it is vital to have real estate available for prospective international partners, as we do in EPA Sénart. We need to build value chains around the industries of the future that will best serve our region's interests ‑ and protect our environment."
The site benefits from its proximity to major motorway, road and rail routes serving the Paris region.
Frédéric Chabrol, Deputy CEO of Nexity Immobilier d'Entreprise added: "Its size and high-quality facilities make the A5-Sénart Park a prime logistics location for Nexity and Clarion. This ambitious project came about as a result of the positive input from the teams at EPA Sénart. Designed by Agence Franc Architectes, the warehouse will be suitable for a range of tenants. It will make a striking statement at the entrance to the park. We are sensitive to the environmental concerns of local councillors in the municipalities of Réau and Moissy-Cramayel, and across Grand Paris Sud. This 16-ha development has therefore undergone BiodiverCity® certification, and some of its power will come from renewable sources. Last but not least, we are delighted with this first joint operation with Clarion Partners Europe, as it continues to grow its logistics exposure in France."
Construction of the 70,000m² logistics warehouse, which will achieve a BREEAM (Very Good) and BiodiverCity® certification has commenced, with practical completion expected in [x] 2021. This new asset will allow Clarion Partners Europe to offer end-users an efficient order fulfilment facility with optimized energy consumption, at the core of a major business ecosystem that will eventually represent some 2,600 jobs. "We firmly believe in the potential of this development, which has multiple benefits for users, especially in the long term", added Alistair Calvert, CEO of Clarion Partners Europe.
A5-Sénart: a much sought after logistics park that has already attracted leading national and international players in the supply chain and e-commerce ecosystems
Combining a high-quality real-estate offering with easy access to the A5 motorway, the A5-Sénart logistics park is a prime illustration of EPA Sénart's commitment to environmentally responsible economic development. It is set in a carefully managed and landscaped environment, 40% of which is occupied by woodland and open spaces bordered by ponds, hedges and tree-planted berms, so that it blends into the surrounding landscape. Lying at the intersection of the A5a and A5b motorways, it is particularly attractive to supply chain and e-commerce companies, who can reconcile growing their businesses with driving energy transition in the road transport sector.